Ancient Oak Farm
Jolene Fullerton
4152 Ironworks Pike
Lexington, KY 40511
Mobile: 859.619.4152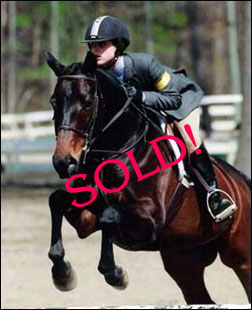 Thoroughbred, Bay, Mare, 12 y/o, 15.3 Hds. Attractive looker, mover and jumper. Suitable Children's or Adult Hunter. Good disposition, easy to ride, perfect changes. Ribbons in the Children's Hunters and 3' Medals at Saratoga, Catskills, and other A-rated shows.
$40,000.00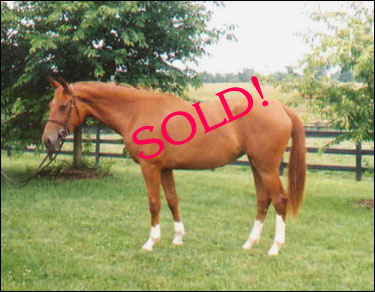 Oldenburg (Alla C'zar) Chestnut Filly, 2 y/o, 16.1H and growing. Wonderful disposition. Nicely started on the flat and over fences. Hunter, Jumper or Dressage prospect.
$15,000.00
VIDEOS AVAILABLE. Please send a check for $10.00 to Ancient Oak Farm, 4152 Iron Works Pike, Lexington, KY 40511 with your video request.